For his WSK debut in 60 Mini, the young Jamaican Alex Powell upset the season's hierarchy at Lonato. Previously accustomed to the Micro categories, Alex made sparks fly from his arrival in 60 Mini, the peak of international competition for the youngest drivers, to the point of getting on the third step of the Final podium.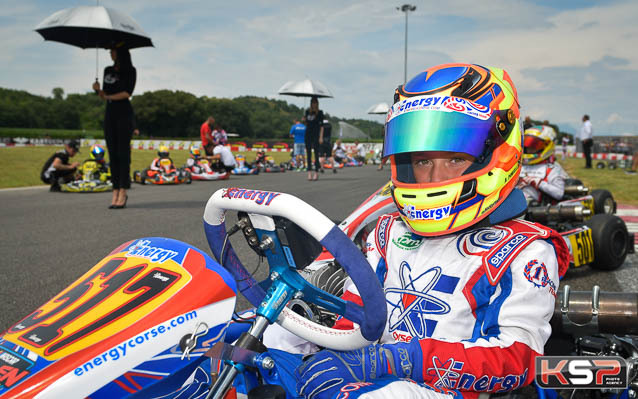 A member of the factory Energy Corse team, Alex was immediately noticed for his incredible speed. At Lonato, he started with the 2nd fastest time of the 82 participants, only a hundredth of a second from pole position. More importantly, he was also formidable in the race, managing the many fights in the bubbling category with amazing maturity. Alex stayed in the top three of the Qualifying Heats and took 2nd place in Prefinal A with the fastest lap in the race. Without making any mistakes, he then faced the top specialists in the Final to end up in 3rd place on the last lap of a race full of twists.
Alex Powell, the lap record holder in the event, made a sensational debut in the highly competitive 60 Mini category. The feat achieved by this very inexperienced young driver did not fail to attract the attention of observers and everyone is waiting with impatience for his next performance.