Alex Powell's last two races in Italy and France have further proved that the young and talented Jamaican kart racer remains one of the top drivers in the 60 Mini category. In mid-April at Lonato, Italy, Alex finished 5th in the prestigious Andrea Margutti Trophy. Two weeks later, the driver from the Energy Corse team scored significant points at the WSK Euro Series in France at Angerville, near Paris, thanks to a 2nd place in the Prefinal and a 6th in the Final. Between these two events, Alex went to Florida, to the Homestead circuit in South Miami, where he won brilliantly in Mini Swift.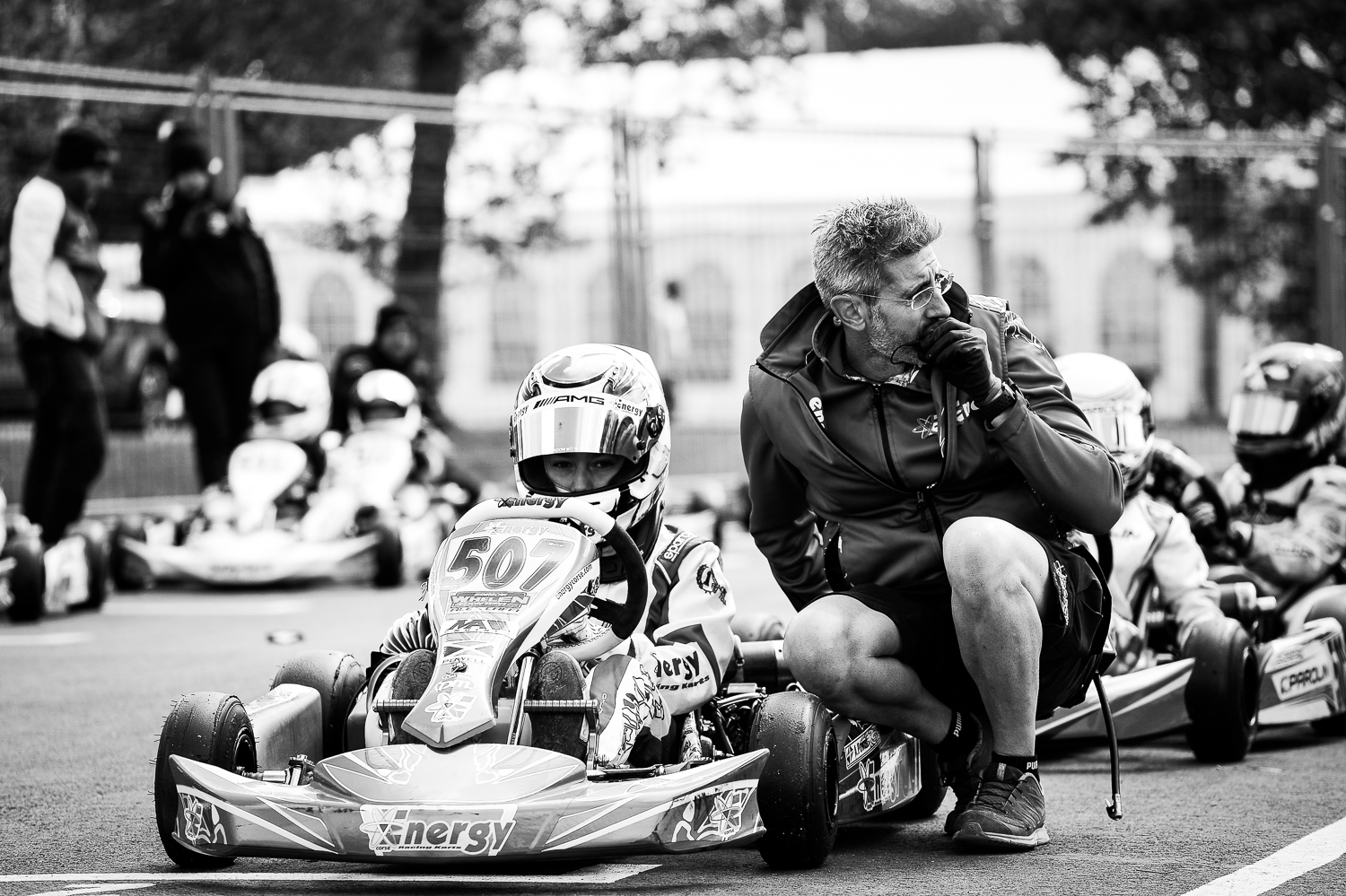 In 60 Mini, the competition seems more difficult with each new race. The drivers and their teams are sharper and sharper, which does not stop Alex Powell being one of the most successful competitors at the front of each finish, despite particularly full grids. Rapidity and combativeness are definitely qualities that the Jamaican knows how to take advantage of, with the help of his competent management: the staff of the Energy Corse team and his coach Mike Wilson.
30th Anniversary of the Andrea Margutti Trophy
Going back to 3rd and 2nd in the Qualifying Heats, Alex secured a spot in 2nd on the Prefinal grid. But on the circuit of Lonato, the rest of the competition was not to progress as he would have liked. First 4th in the Prefinal, he lost contact with the lead of the race in the Final. Alex Powell had to fight to the end in a raging pack to secure 5th place in this legendary event.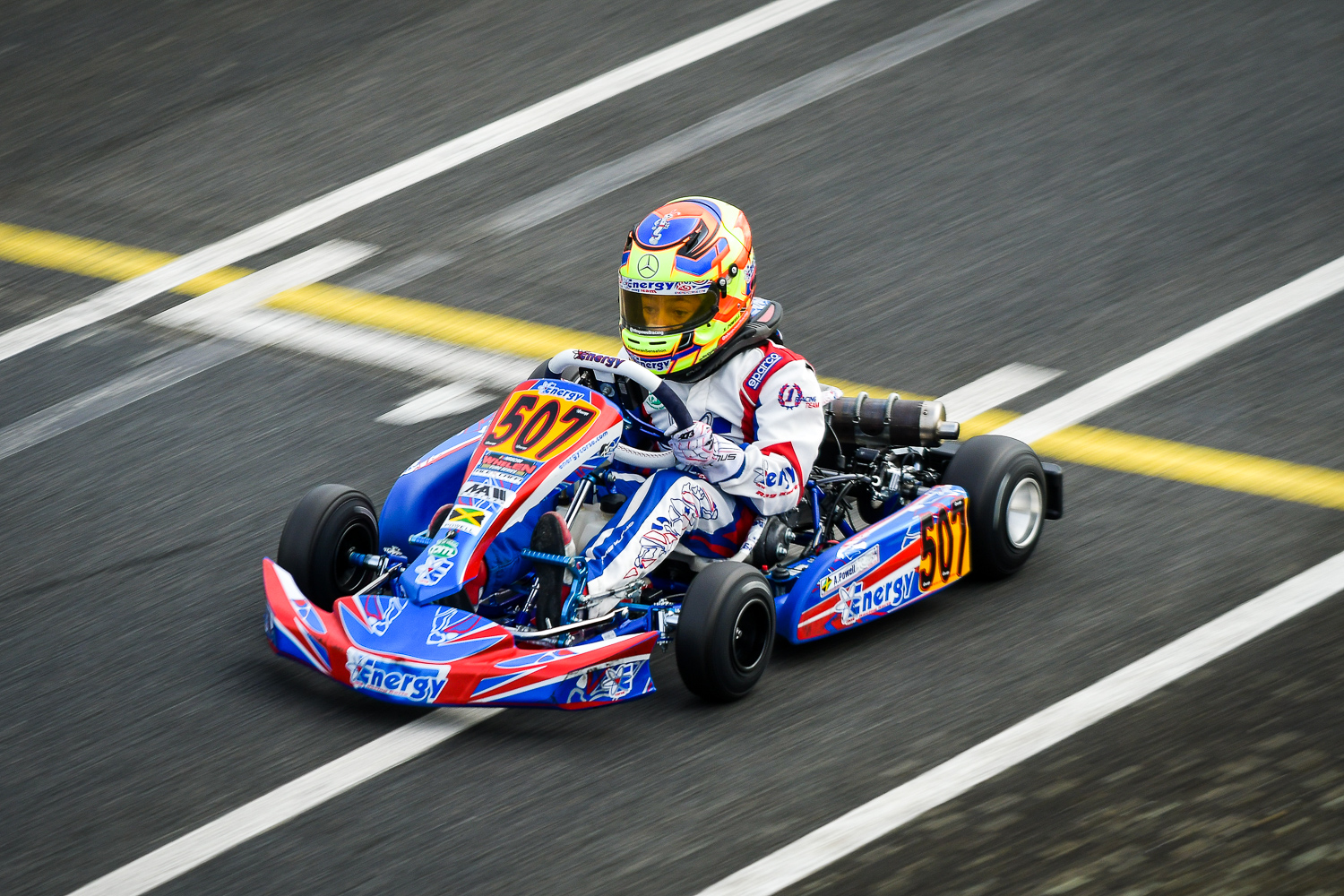 Alex Powell confirms 2nd position in the WSK Euro Series
After several races in Italy, Alex Powell and the Energy Corse team arrived in France, at the Angerville circuit. The Jamaican hopeful quickly adapted to this new track by winning two heats after his 5th in Qualifying. Unfortunately, he also had to retire once because of an electrical problem when he was in the lead, and had a difficult start in a heat in the rain and lost places. Relegated to 11th overall, he won an incredible Prefinal despite everything. However, he lost valuable positions in a very rough start to the race and would have to be satisfied with 6th place in the Final. Alex Powell, however, retains 2nd place overall in the WSK Euro Series.
Winner in Florida!
On the weekend of 20th and 21st April, Alex Powell had time to make the round trip to the United States. Racing in Mini Swift, he did not make the trip for nothing, as he won a Homestead Challenge Kart event after a magnificent and intense duel with his rivals at the wheel of his Energy Corse chassis.