Over the years, the Rok Cup Superfinal has become the most challenging and competitive event of the season in the Mini category, reserved for youngsters aged under 13. On the South Garda Karting circuit in Lonato, Italy, there were no less than 130 drivers entered for the 2019 edition and it was the talented Jamaican Alex Powell who triumphed brilliantly with the Energy Corse team. Just 12 years old in September and supported by the Mercedes F1 Junior Team, this new young karting star is definitely destined for a magnificent career.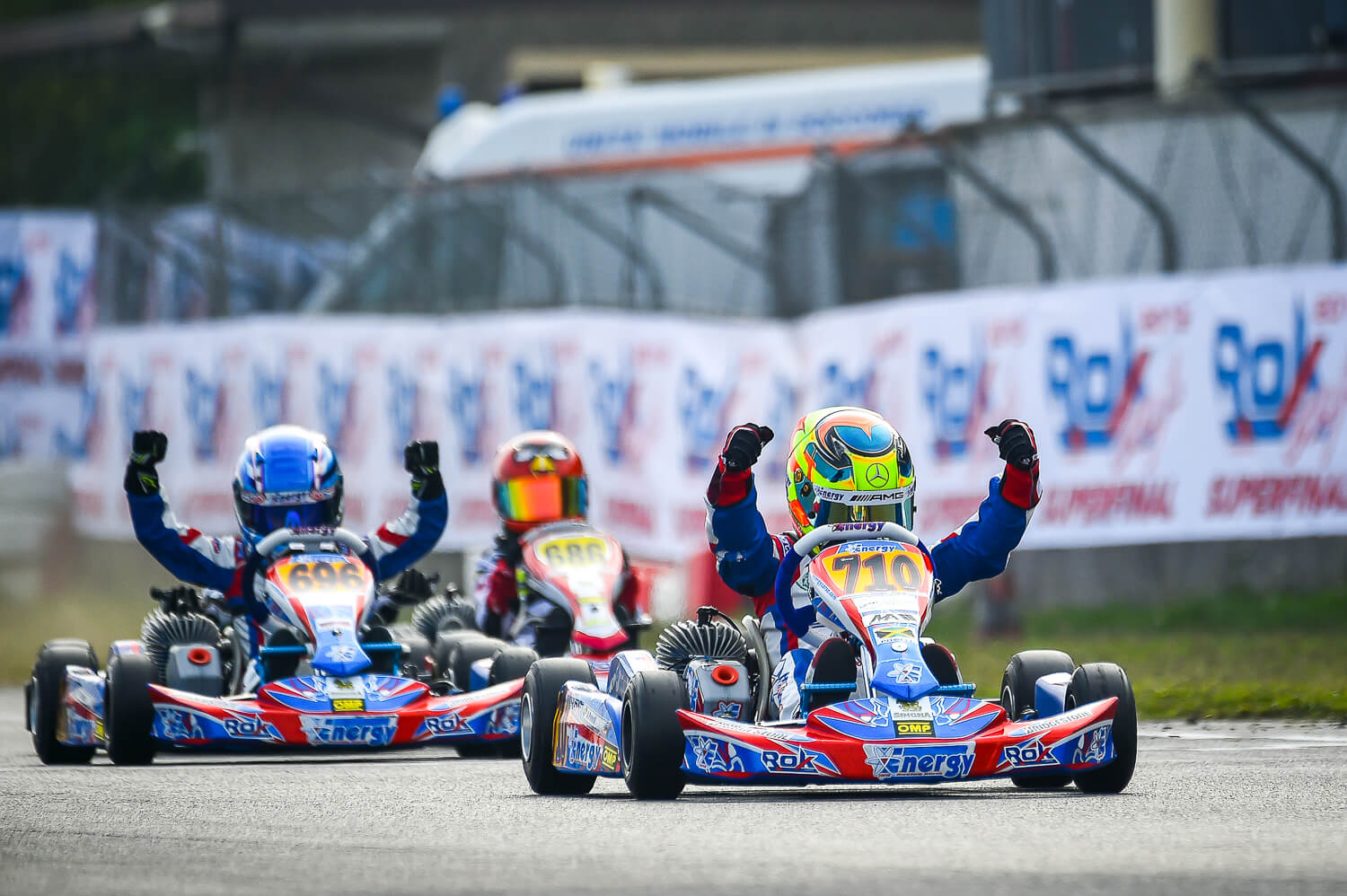 2nd in the 2018 edition of the Rok Cup Superfinal, Alex Powell had revenge to take. The young Jamaican hopeful gave his best during the entire meeting to emerge in the lead of a very intense Final. "I am very proud of him," confirmed his coach Mike Wilson, six times World Karting Champion as a driver. "Alex managed his efforts perfectly. He has matured and has been able to attack when necessary to take the lead at the right time. We knew he was very fast. But in this race, he also managed to apply my advice and that of his team to win this highly coveted competition."
Front row in the Final
Faced with 129 rivals, Alex Powell had no opportunity to make mistakes. While he hoped to improve on 19th place in Timed Practice, the Jamaican immediately showed his opponents his great competitiveness by moving up to 1st place in his first heat, with the fastest lap. 2nd overall after his four Qualifying Heats after another win, Alex played a major role at the front of the field in the Final behind the wheel of his Energy Corse chassis.
"I made a good start by immediately following in the wake of my opponent. We found ourselves in a group of about five drivers capable of winning, we had to stay focused and not give up. I felt the pressure behind me and managed to take the lead on lap 4. Then another competitor came back, so it was intense," Alex said.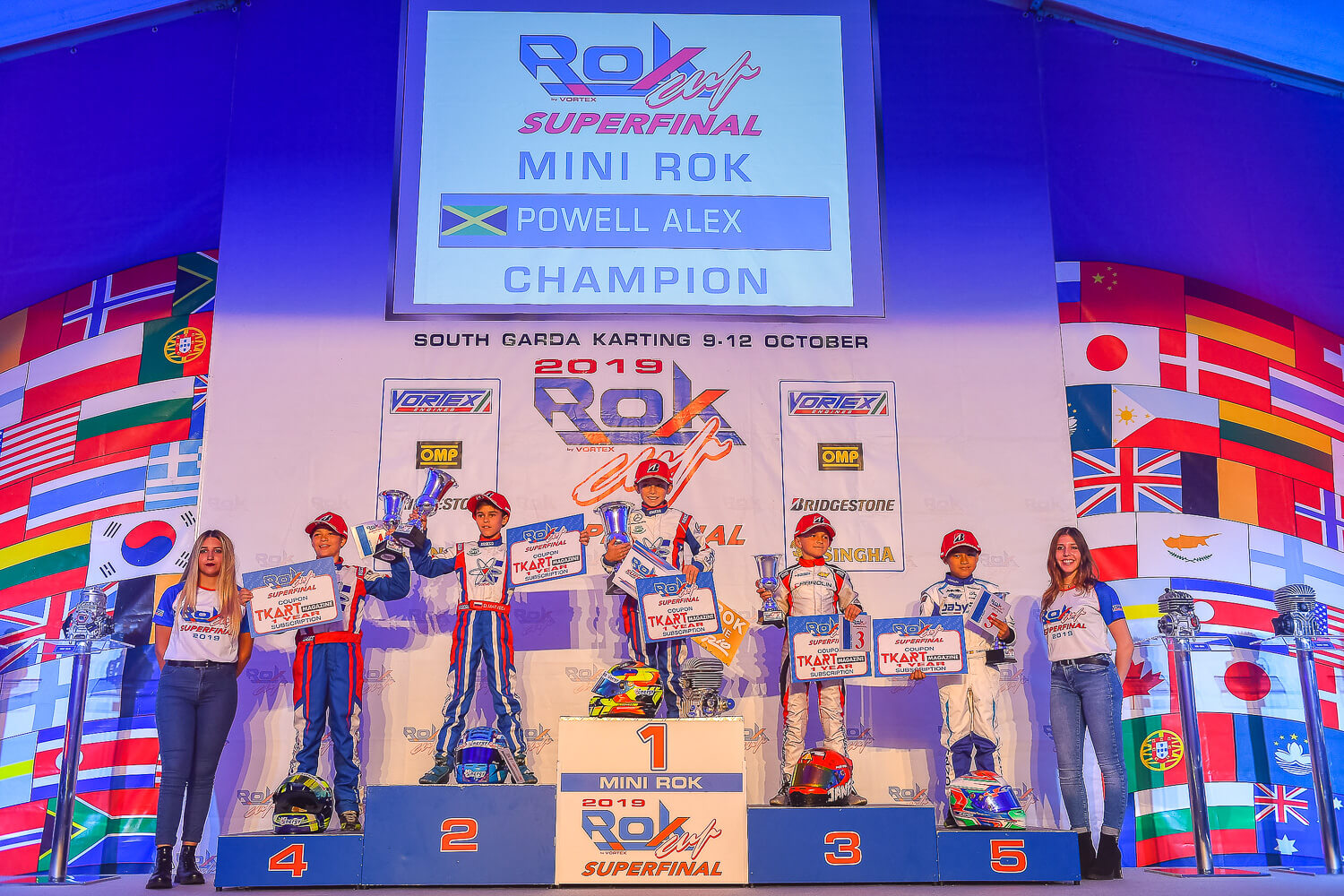 Talent and determination
Mike Wilson and the Energy Corse staff have been ready with advice and Alex Powell managed the incessant duels well, showing strong mental forethought. At the beginning of the last lap, the Jamaican was still 2nd, but he was ideally positioned in the leader's slipstream, before passing him unstoppably under braking at the paddock bend.
"From then on, I needed to make no mistakes, to protect myself well when in the last corners. I wasn't really sure I would win until I saw the chequered flag. I was full of emotion. The Rok Cup Superfinal is an incredibly long and challenging world-class event, with drivers of several dozen different nationalities. It's great, especially as we scored a double for the Energy Corse team with 2nd place for my Russian team-mate Dmitry Matveev. I really wanted to win such a race before I move up to the Junior category, it is now done. I really want to thank my family, my coach, my team and all those who support me in my sporting career."