Alex Powell was undoubtedly the strong man in the second part of the FIA Karting European Championship, which had four meetings in 2022. In the last two rounds in Sweden and Italy, the Jamaican motorsport hopeful led his country's national anthem from the top step of the podium. The European title was close and Alex Powell can be proud of his progress at the top level of karting.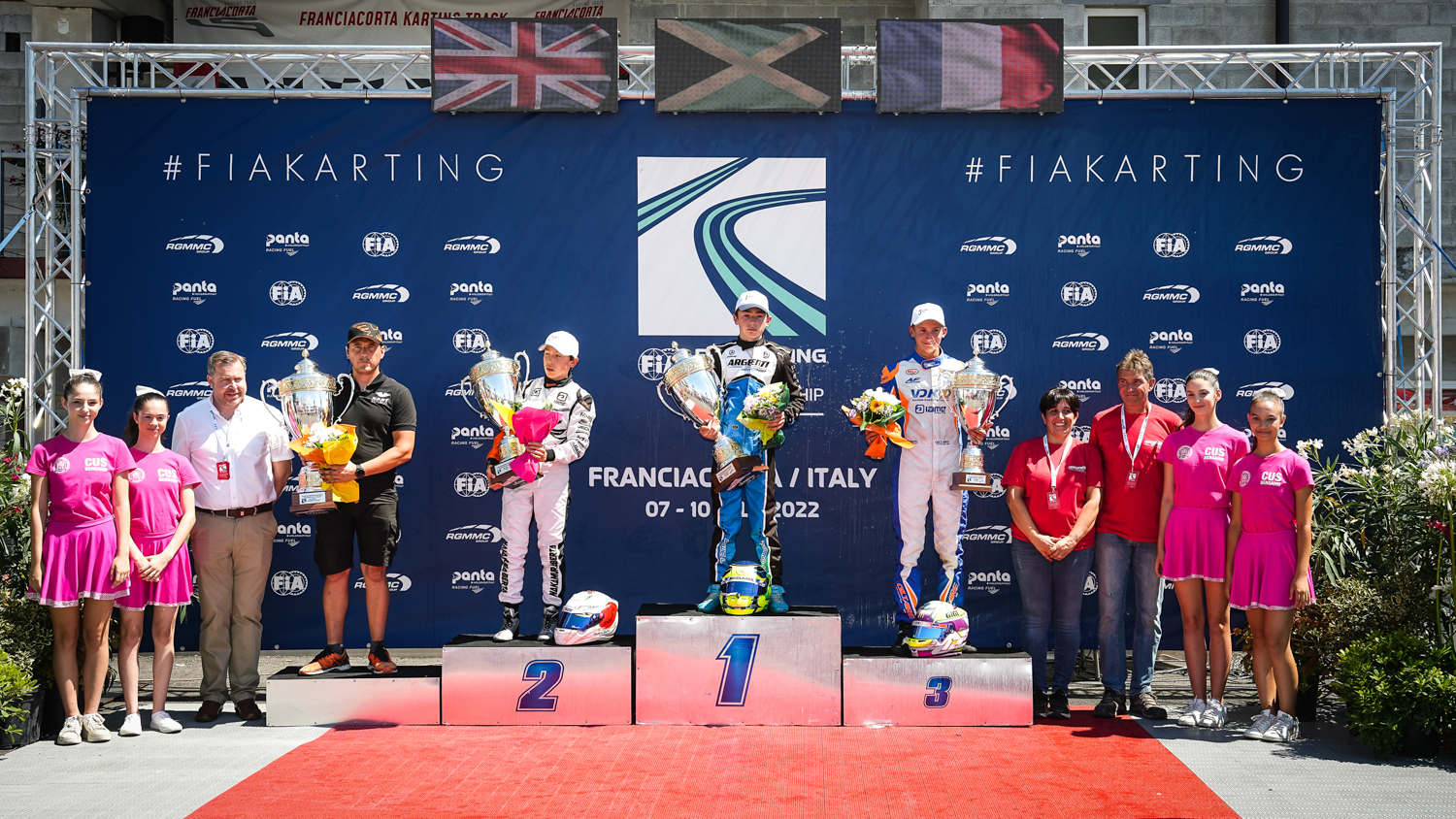 As the final round of the European Championship at the Franciacorta circuit got underway, three drivers were still in contention for the crown, including Alex Powell. 4th in Timed Practice out of a total of 71 drivers, the driver supported by the Mercedes-AMG F1 young drivers' programme won two heats after suffering a minor disappointment when he had to retire in the first. After dropping back to 12th after the heats and then back to 9th on the grid in the Final after an excellent Super Heat, Alex made an incredible start to the race and moved up to 2nd on the first lap. He passed the leader on the next lap, before quickly breaking away from the pack and taking a solid lead.
In the end, the talented Jamaican driver crossed the finish line with a gap of almost 2.5 seconds. Unfortunately, for the European Championship, Alex was not in control of his destiny. "I was unlucky in the opening race in Portugal and lost a lot of points to my rivals immediately," commented Alex, "Thanks to my podium in Spain and my win in Sweden I was back in the title race, but I arrived in Northern Italy behind my two main rivals. In Franciacorta, I had to win but also my team-mate Kean Nakamura Berta couldn't finish 2nd. Unfortunately for me, that's the result he ended up with."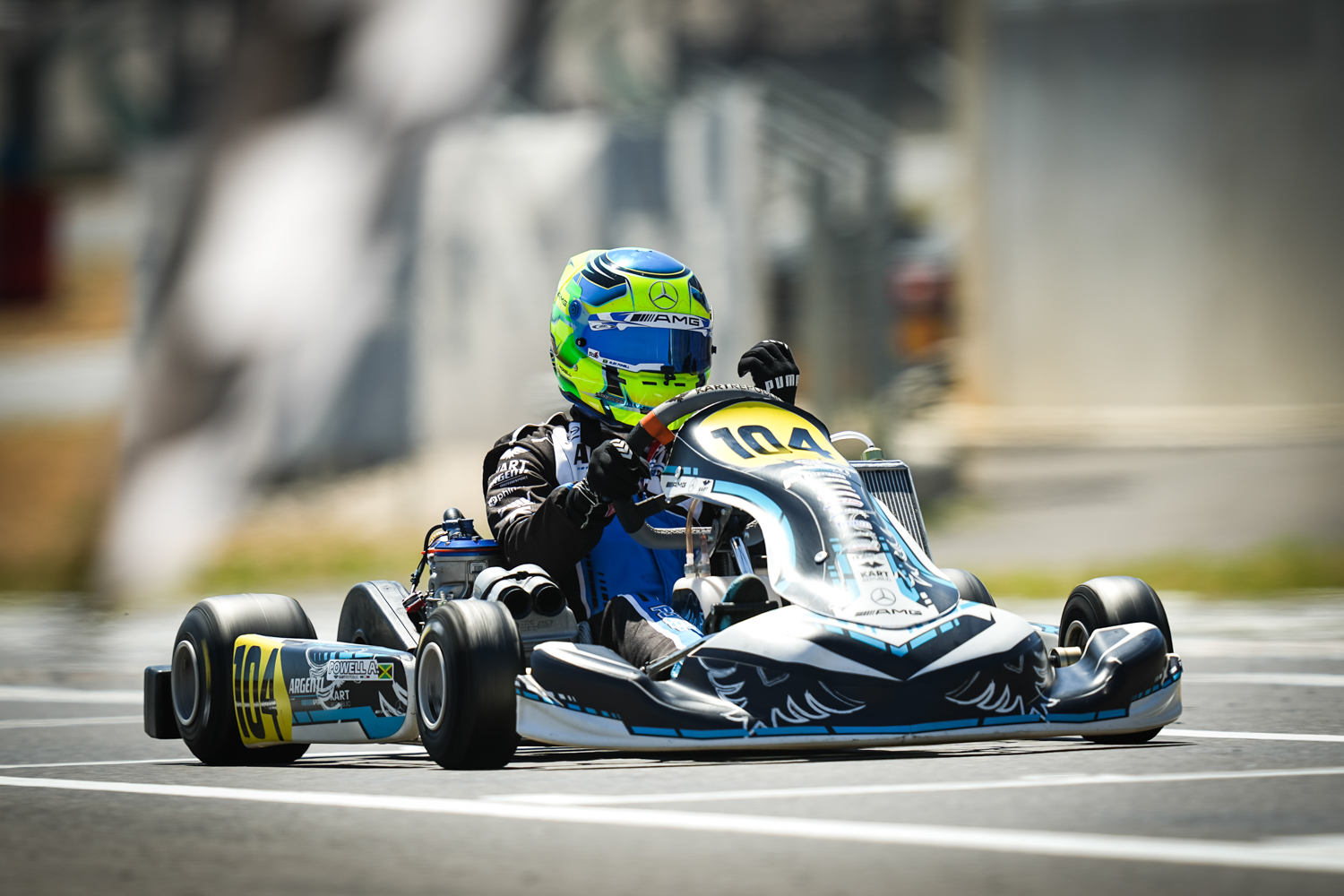 Team manager of the KR Motorsport team, Italian Dino Chiesa explained the outcome. "It's true that I asked Evan Giltaire, who also defends our colours, to step aside to allow Kean to finish 2nd. We thought long and hard during the Final and it was the best solution to ensure that the team finished in the top two places of the European Championship with Kean and Alex. Of course, it was a very difficult decision to make, as Alex deserved to be crowned as well. I am sure he will have other opportunities to win a title in FIA Karting and I know he is on the cusp of a great career in motorsport."
"I remain satisfied with these two consecutive victories and my 2nd place in the Final European Championship standings. Of course, the team's decision was difficult to accept, but I am already focused on the 2022 World Championship in Sarno, where my goal will clearly be to win," concluded Alex.