Once again, the Jamaican flag has flown on an international karting podium thanks to Alex Powell, who confirms his status of a great hope more than ever with the strong partnership of the Energy Corse team. In the second of the three rounds of the WSK Final Cup held in Italy at Castelletto, Powell took 3rd place in a highly contested 60 Mini Final.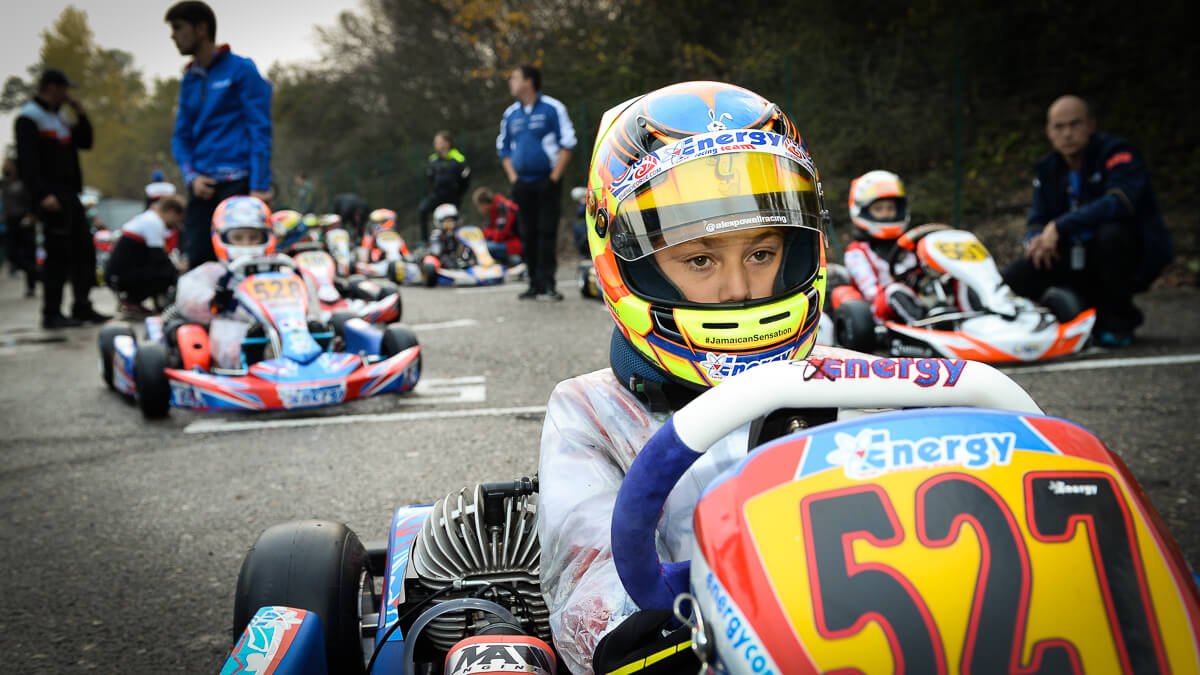 As fast in the dry as in the rain
With his benchmark Energy chassis and a team that has trained so many professional drivers, Alex Powell did not take long to tame the Castelletto circuit. To start with, he was among the fastest in Free Practice. Rain made its appearance on Friday. Very comfortable despite the difficult weather, he took 7th place in Timed Practice, out of a total of 77 drivers entered in 60 Mini.
While the track conditions proved to be very changeable during the Qualifying Heats, the young Jamaican won four places overall thanks to a clear run, having won twice, with a fastest lap as a bonus. On Sunday, November 11th, the drivers were in the thick of it in the final stages. In his Prefinal, this time running on a dry track, Alex Powell was quick to put the leader under pressure. He ended up finding an opening on the last lap to win with good fighting spirit.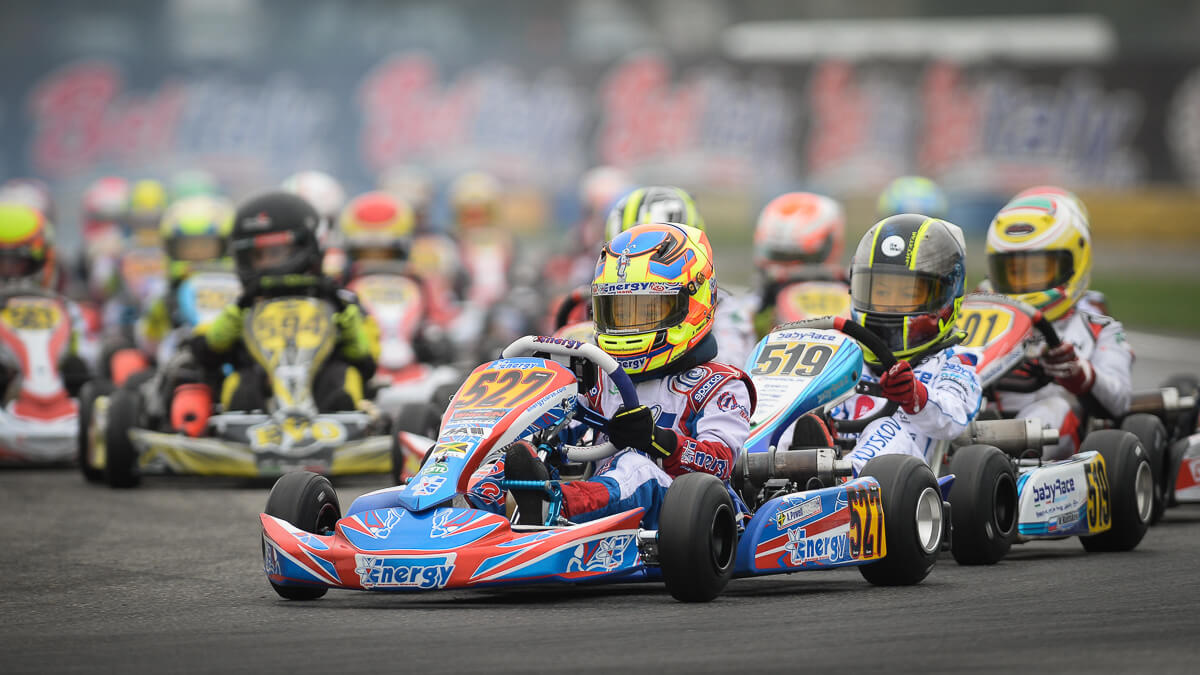 Powell and Energy Corse consistently on the podium
The Final gave rise to a big show and intense duels between promising young drivers. It required a steely mind and a cool head and Alex Powell was again among the most prominent drivers fighting for victory. With five drivers grouped in just over a second, the overtaking was incessant and Alex ended up crossing the finish line in a brilliant 3rd position.
"It was a difficult race," confirms Mick Panigada, head of Energy Corse. "A 1.5 coefficient was applied to the day's points and with his victory in the Prefinal, as well as this new podium, Alex has done well in the overall standings. After his victory at Lonato, he is still the leader of this WSK Final Cup before the last meeting in Adria at the end of the month. There are still many points to be distributed and the goal of the whole team will be to stay in the same dynamic."